Board of Directors & Executives
WG Henschen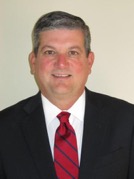 Vern M. "Rusty" Findley (Lt Gen, USAF, Retired)
Director
Vern M. "Rusty" Findley (Lt Gen, USAF, Retired) is a consultant specializing in the defense industry and is the President of VMFindley Consulting LLC.  He consults for Rockwell Collins International, the County of Grand Forks ND, and Applied Aeronautical Systems Inc (AASI).  He volunteers as the Vice Chairman of the Board for S.E.E. 4Vets (Supporting Education and Employment for Vets), a non-profit 501 (3) (C) organization dedicated to the support of Arizona's community colleges and all of their student veterans.  He also volunteers and serves on the Board of Directors of the Airlift Tanker Association (ATA) as the organization's Senior Vice President. He is a member of Arizona State University's Flag Officer Advisory Council volunteering time to provide advice and suggested actions to assist in the pursuit of President Michael Crow's vision for a New American University.  He also volunteers as a member of the Board of Advisors for the College of Business and Public Administration at the University of North Dakota.
General Findley served for 35 years in the United States Air Force and had several command assignments ranging from the Squadron to the Wing level. He commanded the 319 Air Refueling Wing, Grand Forks AFB, ND; the 92d Air Expeditionary Wing in the Kosovo conflict; and the 437thAirlift Wing, Charleston AFB, SC.  His senior level staff tours in the US Air Force include tours of duty as the Director, Plans and Programs (A5) for US Air Forces Europe, Ramstein AB, Germany and Vice Commander, 5thAir Force, Yokota AB, Japan.  He retired as the Vice Commander of Air Mobility Command in December of 2011 after 3 plus years in this position.
His background also includes extensive experience working with joint service peers, US government interagency leaders, and senior military and governmental leaders of our partner nations throughout the Asian, European, and Middle Eastern global environments.  His joint service time includes tours of duty in Korea as the Executive Officer to the Deputy Commander, US Forces Korea from 1994-1996; in Iraq as the Director, Strategy Plans and Assessments (J5) for the Multi-National Forces Iraq from May of 2005-May of 2006; and as the Director, Strategy, Plans, and Programs (J5), US Central Command at MacDill AFB, FL from 2006-2008.
His military decorations include 3 Bronze Stars, 3 Legion of Merit Awards, 2 Defense Superior Service Awards and 2 Distinguished Service Awards.  He is a command pilot with over 3800 flight hours mostly in tanker and cargo aircraft.